¿Se te acabaron las ideas para tu #OOTD? Te dejamos las mejores frases de moda para publicar tus looks en Instagram.
¿Vas un look tras otro y te quedate sin ideas? Y no, no nos referimos a los looks, sino a qué poner de pie de foto para compartirlos en tus redes. Sigue leyendo y conoce las mejores frases de moda para publicar tus looks en Instagram.
Ya sea que seas famosa en Instagram por tus outfits o simplemente por ser la más cool para vestir en tu grupo de amigos, es probable que hayas publicado más de un par de fotos de tu look del día (#OOTD: Outfit Of The Day).
También lee: La moda 2021 de llevar los calcetines sobre los leggings, ¿te unes?
Todo el mundo sabe que la parte más difícil de montar un buen post de Instagram es encontrar el pie de foto adecuado para acompañarlo. Si has agotado a tus mejores amigos con mensajes que dicen: «¿Qué escribirías con esto?», déjanos ayudarte.
Hemos reunido los mejores pies de foto de moda inspirados en películas, programas, canciones y citas famosas de moda para ponértelo fácil. Así que cuando hayas elegido tu conjunto y te hayas decantado por tu foto favorita, elige una de las siguientes frases para poder publicarla (por fin).
Entérate: Las pruebas de que enseñar la tanga está de regreso (no sabemos qué pensar)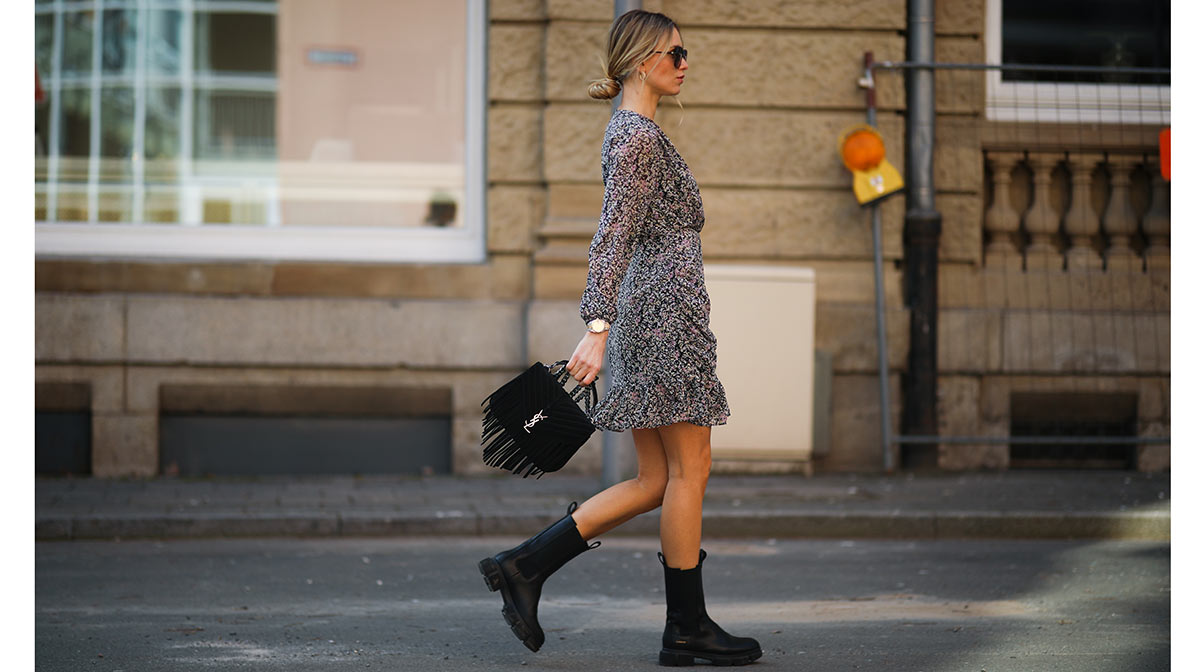 No te pierdas: 10 señales que indican que estás pasada de moda
«Florals for spring? Groundbreaking». («Flores para la primavera. Innovador). —Miranda Priestly, en «The Devil Wears Prada».
«She could be a farmer in those clothes». («Podría ser una granjera con esa ropa»). —Amber, en «Clueless».
«I'll stop wearing black when they invent a darker color». («Dejaré de vestir de negro cuando inventen un color más oscuro»). Wednesday Addams, en «The Addams Family».
«I'll never be the woman with perfect hair who can wear white and not spill on it». («Nunca seré la mujer con el pelo perfecto que pueda vestirse de blanco y no derramarse algo sobre él»). Carrie Bradshaw, «Sex and the City».
«On Wednesdays, we wear pink». («Los miércoles nos vestimos de rosa»). Karen Smith, «Mean Girls».
 «I'm not afraid of heights…have you seen my shoes?". («No le tengo miedo a las alturas… ¿has visto mis zapatos?»). Carrie Bradshaw, Sex and the City
«Playing dress-up begins at age 5 and never really ends». («Jugar a disfrazarse empieza a los 5 años y nunca termina»). Kate Spade, Manners
«As far as I'm concerned, leopard is a neutral». («Por lo que a mí respecta, el leopardo es neutro»). Jenna Lyons.
«I'm just trying to change the world, one sequin at a time». («Sólo intento cambiar el mundo, una lentejuela a la vez»). Lady Gaga.
«What is comfortable fashion? To be comfortable, that can't be in the vocabulary of fashion. If you want to be comfortable, stay home in your pajamas». («¿Qué es la moda cómoda? Estar cómoda no puede estar en el vocabulario de la moda. Si quieres estar cómoda, mejor quédate en casa en pijama»). Donatella Versace.
11. «My feet are still on the ground. I'm just wearing better shoes». («Mis pies siguen en el suelo. Sólo llevo mejores zapatos»). Oprah Winfrey.
«The best things in life are free. The second best are very expensive». («Las mejores cosas de la vida son gratis. Las segundas mejores son muy caras»). Coco Chanel
«I just can't concentrate in flats». («No puedo concentrarme con flats»). Victoria Beckham.
«Just throw me in my coffin now with these earrings on». («Métanme en mi ataúd ahora con estos pendientes puestos»). Rachel Zoe, «The Rachel Zoe Project»
«Some people dream of having big swimming pools. With me, it's closets». («Algunas personas sueñan con tener grandes piscinas. Para mí son los clósets»).—Audrey Hepburn.
Cosmo recomienda:
¿Cómo ser una experta comprando tu talla correcta en SHEIN? Aquí te explicamos
¿Por qué estamos tan obsesionadas con la nostalgia?
El único lookbook que necesitas para saber cómo usar pantalones anchos en el 2021
Los nuevos básicos: prendas versátiles que llegaron para quedarse en 2021
Por Ana MA