¿Recuerdan cuando el internet no podía pasar 5 minutos sin sacar un nuevo rumor de pelea entre Harry y William?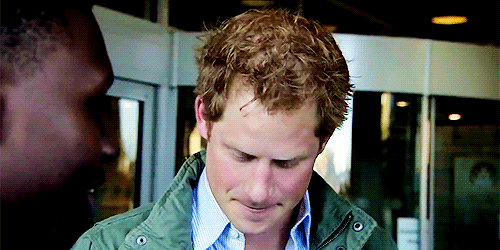 Primero, fuentes estaban convencida de que había un problema entre Kate Middleton y Meghan Markle y después la versión cambió a que realmente era entre los príncipes. Y Harry ha roto el silencio sobre los rumores por primera vez, confirmando que su relación con William ya no es la misma.
"Parte de este rol y parte de este trabajo, y de esta familia, es estar bajo presión e inevitablemente, cosas pasan", dijo para el documental Harry & Meghan: An African Journey. "Pero miren, somos hermanos, siempre lo seremos. Y ciertamente seguimos diferentes caminos en este momento pero siempre estaré aquí para él y él para mí".
'As brothers you have good days, you have bad days'

Prince Harry says the 'majority of stuff' written about his relationship with his brother William is 'created out of nothing' and adds: 'I love him dearly' #HarryAndMeghan https://t.co/GWs5KfuovM pic.twitter.com/bW7GVALZR6

— ITV News (@itvnews) October 20, 2019
Harry también admitió que él y William no son tan cercanos como solían ser. "Ya no nos vemos tanto, además estamos muy ocupados, pero saben, lo amo muchísimo. La mayoría de estas cosas que dice la prensa se crean de la nada, y como hermanos tenemos buenos y malos días".