No sería Navidad si no estuviéramos obsesionados con lo que hacen los miembros de la familia real. Y obvio la cuenta de Twitter de Kensington Palace nos ha tenido al día. El día de hoy compartieron una foto en la que aparecen nuestros favoritos caminando juntos hacia la iglesia.
Merry Christmas!

The Duke and Duchess of Cambridge and The Duke and Duchess of Sussex join The Queen and Members of the @RoyalFamily at the Christmas morning service at Sandringham Church. pic.twitter.com/KW7oOnshAx

— Kensington Palace (@KensingtonRoyal) December 25, 2018
Y la mejor noticia es que el príncipe Harry, Meghan Markle, el príncipe William y Kate Middleton se veían más cutes que nunca entrando a la iglesia de St Mary Magdalene en Sandringham.
Meghan y Harry se veían adorables y enamorados como siempre. Meghan y su baby bump también en un traje azul marino con un sombrero a juego.
William y Kate también estaban muy sonrientes. La guapa optó por un look rojo muy Navideño mientras entraba a la iglesia.
Como dicta la tradición, la familia completa entró a la iglesia de St Mary Magdalene para disfrutar de una misa de 45 minutos. Lamentablemente este año la Reina llegó sola y sin el príncipe Phillip.
Tras la misa disfrutaron de una cena Navideña tradicional con pavo.
"Después de misa, tendrán una comida grande que incluye ensalada con camarones y langosta, pavo y todo tipo de verduras como zanahoria, coles de Bruselas y pudín. Comen lo mismo todos los años", explicó el chef real Darren McGrady.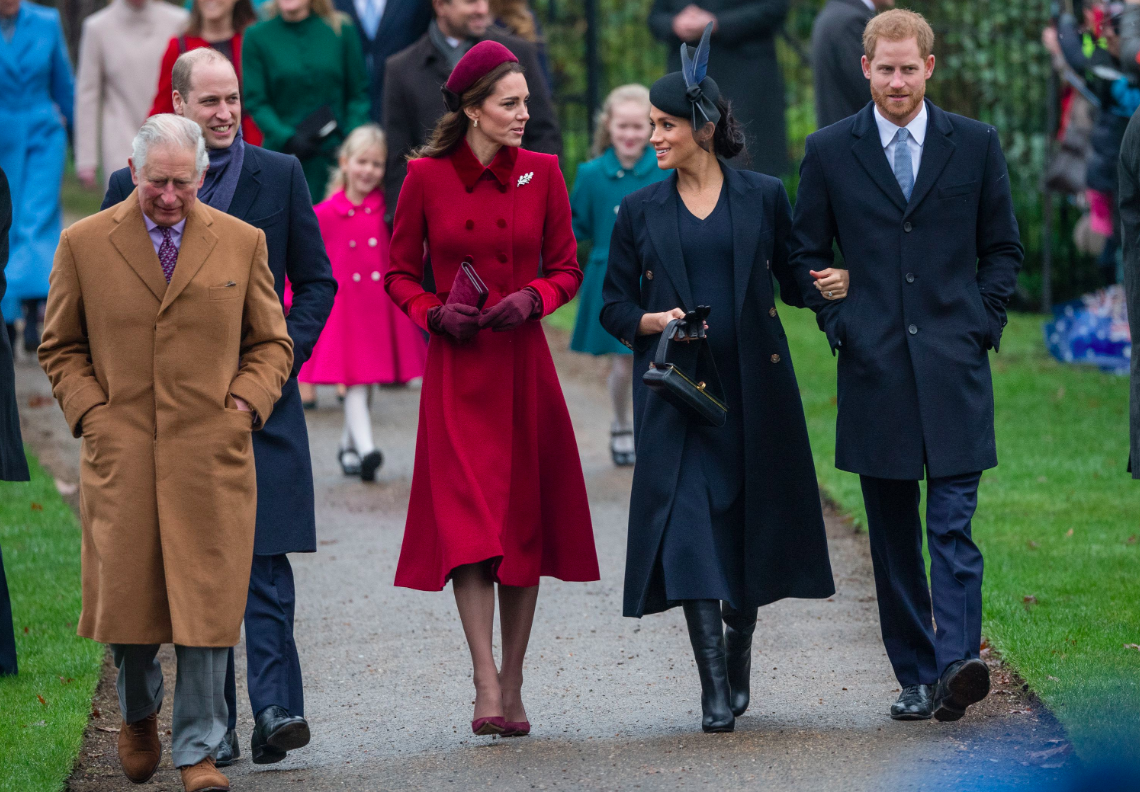 COSMO RECOMIENDA:
Los malos hábitos de Meghan Markle se parecen mucho a los tuyos (y piensa que no son dignos de una dama)
Esta es la razón por la que Meghan Markle no puede abrir ningún regalo en Navidad